Luke Layfield
Profile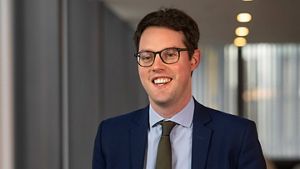 Job title
Fund Manager
Contact details
Work location
London, United Kingdom
Joined Aviva Investors
2008
Joined The Industry
2008
Biography
Main responsibilities
Luke manages the REaLM Commercial Assets and REaLM Social Housing Funds, which seek to deliver secure income by investing in long-term inflation-linked leases to high quality tenants, as well as managing the REaLM Multi Sector Fund, which provides access to a diversified pool of commercial real estate, ground rents, social housing and renewable infrastructure assets. He also manages the growth of the secure income property portfolio for the Aviva Staff Pension Scheme and the transition of its legacy assets.
Experience and qualifications
Luke joined Aviva Investors in 2008 and previously led the portfolio analysis team, where he was responsible for the financial underwriting of transactions and quantitative portfolio analysis. He has previously worked on the Real Estate Research team and as an analyst for the UK specialist real estate funds.
Luke holds an MSc in Real Estate Investment from Cass Business School and an MA in Politics and Economics from the University of Cambridge. He also holds the Investment Management Certificate and is a CFA® charter holder.