The Task Force on Climate-related Financial Disclosures (TCFD) is a global initiative to promote consistent and transparent reporting of climate-related risks and opportunities by companies and financial institutions.
TCFD reporting is a requirement for certain FCA-regulated firms, such as asset managers, life insurers and pension providers, to disclose how their products or portfolios are exposed to climate-related risks and opportunities, and how they align with the goals of the Paris Agreement. 
TCFD disclosures are made on an annual basis at both an entity and product level.
Entity-level
We publish an annual TCFD entity report that sets out how we take climate-related matters into account in managing or administering investments on behalf of clients. This report includes, within the Appendix, the entity-level reporting for the entities under the FCA's PS 21/24 Enhancing climate-related disclosures by asset managers.
A product-level report has been produced for each relevant product or fund, including a number of core climate metrics.  The reports are important for several reasons:

It helps clients to understand and manage the climate-related risks and opportunities of their products, and to align them with the goals of the Paris Agreement.

It enables investors to make informed choices based on consistent and comparable information about the climate impact of different products or funds.
It enhances the transparency and accountability of climate-related disclosures and performance.
It contributes to the development of a common framework and standards for climate-related reporting across different sectors and jurisdictions.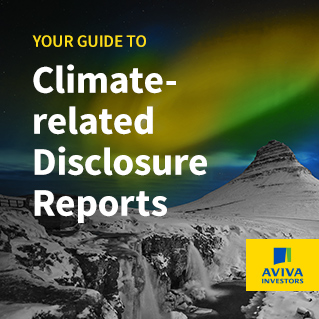 Your Guide to Climate-related Disclosure Reports
The purpose of this guide is to help you better understand the information in our Climate-related Disclosure Reports. Our report uses globally accepted carbon metrics to show the potential impact of a particular fund on climate change.